"Sea Turtle Mother Earth"
Stoneware clay. 2020.
Has been selected for the Plano Art Association 125 Show!
On display at the Eisemann Center from June 4th through June 27th, 2021.
Go see it ! A juried show showcasing the work of Plano's best artists...at the Forrest & Virginia Green Mezzanine Gallery.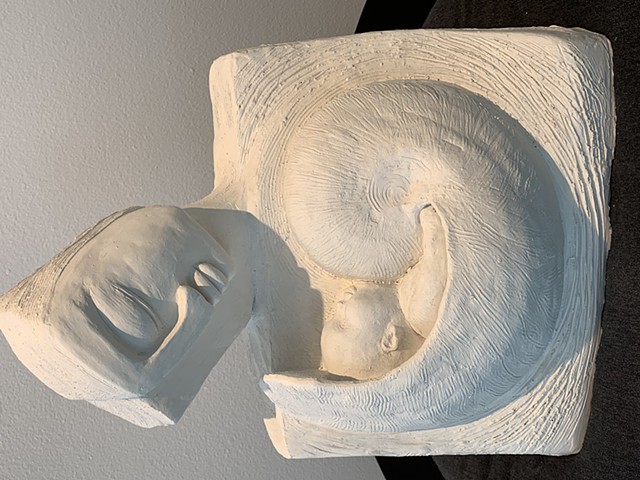 The inspiration for this piece is our shared energy, spirit and connection.
I wanted to channel love and creation ..mother and child….
The geometry and symbols of the sculpture have special significance.
The baby cradled in the nautilus shell (the sacred geometry of the spiral in the shell represents evolution of spirit)- the waves of the ocean that flows throughout the piece represent the universal spirit that reside in all beings.
The sea turtle [behind| harks back to Native Indian lore that the earth rose from the back of a sea turtle.
This piece was created pre covid but is a powerful reminder of our fragility and respecting Mother Earth..we are but the same energy.